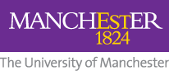 Home
Directorate of Estates and Facilities
Media Services
Media Services is the central media and audio-visual technology support service to the university. Our facilities and services directly support both students and staff with an extensive range of features and activities to aid in teaching and learning.
Services we provide include the following:
Media Services are there to offer support and facilities to students throughout their time at university; from learning, research to media production and graduation. Please visit Media Services for more information or call Ext. (0161) 275 2521.