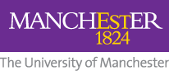 Home
Directorate of Estates and Facilities
Client Services Unit - About Us
The Client Services Unit has a custodial role in the strategy management of the estate and brings together a number of estates and facilities client-side functions with the aim of providing a single point of service delivery for internal and external stakeholders working with the Directorate.
Its principal objectives are to:-
Ensure statutory compliance in all key aspects of building ownership and occupancy. Manage a strategy for delivery of appropriate standards and associated recurrent investment requirements.
Maintain design and specification standards across all construction work including maintenance, refurbishment, and new build, via a project approval process.
Maintain building condition through the management and delivery of a 10 year Long Term Maintenance plan across all buildings and related infrastructure.
Maintain an electronic record of key building archive/pre-construction information including Health and Safety files, O+M manuals and project archive across all assets.